NEWS RELEASE
For more information contact:
James Wiebe, President
WiebeTech LLC
8200 E. 34th Street North #1404
Wichita, KS 67226
jameswiebe@wiebetech.com
316 744 8722 (main) 316 744 1398 (fax)
1-866-744-8722 (toll free)
www.wiebetech.com



WiebeTech invites developers to help create G5 Bling™
Wichita, KS — January 10, 2006 —
WiebeTech is issuing a challenge to all the code monkeys of the world to help the company develop its latest idea for the Macintosh G5 computer: G5 Bling™, a fancy LED display which mounts in the front grill of a G5. Users can make it do whatever they want ... become an iTunes volume equalizer ... a miniature PONG game ... a visual alarm ... whatever. It's the world's tiniest display and a nifty little G5 toy.
To encourage developers, WiebeTech is initiating an essay contest where 10 of the best ideas will be rewarded by receiving a prototype board for tinkering.
The best idea will receive $500 to spend on WiebeTech's web store.
For complete entry information, go to
www.wiebetech.com/G5Bling.php
.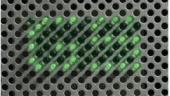 About WiebeTech
WiebeTech LLC was founded in July 2000 by James Wiebe and has focused on marketing high performance, highly portable storage solutions for consumer and government markets.
###