NEWS RELEASE
For more information contact:
James Wiebe, President
WiebeTech LLC
8200 E. 34th Street North #1404
Wichita, KS 67226
jameswiebe@wiebetech.com
316 744 8722 (main) 316 744 1398 (fax)
1-866-744-8722 (toll free)
www.wiebetech.com



WiebeTech introduces a Forensic write-blocked docking station that fits in a desktop computer bay
Wichita, KS — January 10, 2006 —
WiebeTech has introduced an internal Forensic write-blocked docking station for hard disk drives that offers easy read-only access to suspect drives directly from the front of a desktop computer.
Using WiebeTech's proven write-block firmware, the Forensic Office Dock™ fits right in a desktop computer bay and gives convenient access to power and an IDE port from the front of the dock.
"This new Forensic DriveDock gives investigators write-block access to drives right in their office," said James Wiebe, president/CEO of WiebeTech LLC. "This new configuration of our proven read-only firmware was developed to offer even more flexibility and convenience to computer forensic examiners."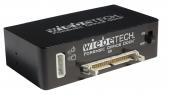 Office Dock features two sets of mounting holes for flush mounting or for extended mounting. Importantly, Office Dock features a SafeEject™ IDE connector to save on wear and tear. SafeEject's special ejection levers help prevent bending IDE pins. An on/off switch and power/access LEDs make operation easy, and with WiebeTech's aluminum design, the unit is durable and attractive.
Office Dock is readily compatible with 3.5" IDE drives, and works with many other drives, including SATA drives, via WiebeTech's lineup of Combo Adapters. It is also compatible with forensic acquisition and analysis software.
Features
Write-blocked: Protects drive's contents by preventing disk writes. Uses industry proven WiebeTech write-block firmware.
Interface: via internal FireWire 800 card. Available separately from WiebeTech.
Individual OXUF922 Bridge: Perfect compatibility and fast performance.
ATA-5 and ATA-6 Compatibility: Use your old drives and your new big drives as well.
SATA Compatibility: Optional SATA adapter expands range of drives which can be attached and analyzed. Adapters for other drives also available.
Powder Coated Aluminum Construction: Made of tough, durable aluminum.
Keyed Drive Cable Connectors with Ejectors: Easy to attach and remove disk drive cables via SafeEject™ IDE connector.
Status Indicators: Power on and access indicators are discernible at a glance. Access LED is yellow for easy monitoring of drive activity. A green LED indicates the power is ON.
Power Supply: Utilizes the host computer's power supply through a standard 4-pin disk drive power connector.
Front Panel Power and ON/OFF Access: Power and logic to a connected drive are turned ON or OFF via a switch mounted on the front of the unit.
Description // Order Code // Price // Availability
Forensic Office Dock // FOD // 499.95 // late January 2006
FireWire 800 Internal Card // PCI-12 // 99.95 // Stock
Complete information on the Forensic Office Dock can be viewed online.
Government customers are encouraged to purchase from PCMallgov.com and Lyme.com. All products are available directly from www.wiebetech.com.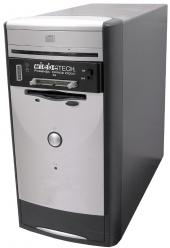 About WiebeTech
WiebeTech LLC was founded in July 2000 by James Wiebe and has focused on marketing high performance, highly portable storage solutions for consumer and government markets.
###