NEWS RELEASE
For more information contact:
James Wiebe, President
WiebeTech LLC
8200 E. 34th Street North #1404
Wichita, KS 67226
jameswiebe@wiebetech.com
316 744 8722 (main) 316 744 1398 (fax)
1-866-744-8722 (toll free)
www.wiebetech.com



WiebeTech to Offer 1 Terabyte Drives in many Storage Products
Wichita, KS — May 23, 2007 —
WiebeTech will soon offer 1 Terabyte Drives in many of its storage products including ProSATA™, SilverSATA™, TrayDock™ and more. WiebeTech is taking preorders now and will ship early June.
The new hard drives are SATA II with differing speed modes, a 32MB buffer, quieting acoustics, SMART and a 7200RPM spindle speed.
"Twenty years ago one Terabyte drives seemed impossible," said James Wiebe, President and CEO of WiebeTech LLC. "Now high density drives combined with WiebeTech products make sleek and portable storage a reality."
Dealers may purchase WiebeTech products from Synnex or Dr. Bott. End users may purchase from PCMall, MacMall or PC Connection. Government customers are encouraged to purchase from Lyme Computer, CDW-G or PCMallGov. All products are available directly from WiebeTech at wiebetech.com.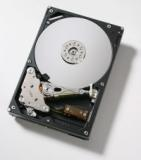 About WiebeTech
WiebeTech LLC was founded in July 2000 by James Wiebe and has focused on marketing high performance, highly portable storage solutions for consumer and government markets.
Note: ProSATA, SilverSATA and TrayDock are trademarks of WiebeTech LLC. Other marks are trademarks of their respective owners. All specifications and pricing are subject to change without notice.
###