NEWS RELEASE
For more information contact:
CONTACT: Kathy Wiebe,
Director of Marketing
WiebeTech LLC
8200 E. 34th Street North #1404
Wichita, KS 67226
kathy@wiebetech.com
316 744 8722 x 10
1-866-744-8722 (toll free)
www.wiebetech.com



Transformers has a WiebeTech Connection
Wichita, KS — July 6, 2007 —
Recognize the WiebeTech product in the new Transformers movie?
WiebeTech is sponsoring a contest to guess where in the movie the products are located. Entrants who guess correctly are entered in a drawing for prize package loaded with Transformers and WiebeTech merchandise. The Prize Package includes a WiebeTech
RTX100-Q
with 250GB drive, Transformers action figures, games and other goodies.
Information on the contest can be found on WiebeTech's home page at
http://www.wiebetech.com/home2.php
. Click on the Transformer icon.
WiebeTech LLC worked with DreamWorks Pictures to include its top of the line storage product, the
ProSATA SS8
, in the newly released movie. "We're excited to have one of our most popular products featured in such a high-profile film," said James Wiebe, President/CEO of WiebeTech.
WiebeTech products have also been featured in the television show "24."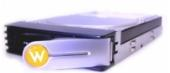 About WiebeTech
WiebeTech LLC was founded in July 2000 by James Wiebe and has focused on marketing high performance, highly portable storage solutions for consumer and government markets.
###